Agoura Hills Demographics and Real Estate Listings
Introducing Kevin & Carie Webber – Your Trusted Top Agoura Hills Real Estate Agents
The Webber Team above all makes navigating the real estate market in Agoura Hills a breeze as a result of their expertise. They hold the Ramsey approval, and accordingly they boast extensive experience. As a result, Carie and Kevin are the perfect partners for your home-buying journey.
Local Market Experts:
Kevin and Carie, are indeed established Realtors in Agoura Hills, and possess in-depth knowledge of the local real estate market. Accordingly they stay continually updated on current trends, pricing, and neighborhood dynamics, therefore they enable you to make well-informed decisions.
Extensive Network and Access to Listings:
The Webber Team has an extensive network of industry professionals.  Because of this they have access to other top agents, lenders, inspectors, and contractors, specifically allowing them to find properties that match your criteria in Agoura Hills. Additionally, they have access to exclusive listings and off-market opportunities, providing you with a broader range of choices.
Personalized Guidance and Support:
Both Kevin and Carie provide personalized support throughout the entire transaction. The Webber Estates Team emphatically takes the time to understand your needs, preferences, and also your budget. This therefore ensures that their search and recommendations are tailored to you. Accordingly, they act as your dedicated advocates, and therefore prioritize your interests.
Skilled Negotiators:
Kevin and Carie are highly skilled negotiators, while proficient in navigating real estate deals therefore securing the best terms and prices for you. The team safeguards your interests and subsequently your goals.
Transaction Management and Paperwork:
The Webber Team has a profound understanding of the legal and contractual aspects of real estate transactions. Accordingly they handle all paperwork with precision, therefore ensuring accuracy, meeting deadlines, and providing necessary disclosures. This saves you time, and additionally, reduces stress, thus minimizing the risk of costly mistakes.
Continued Support:
Kevin and Carie remain invaluable resources afterward. Offering recommendations for contractors, home maintenance services, and local amenities, they foster lasting relationships with their clients.
In conclusion, trust in Kevin & Carie Webber – Your Trusted Top Agoura Hills Real Estate Advisors. With their expertise, market knowledge, and personalized guidance, confidently navigate the real estate market with a dedicated partner every step of the way.
Demographics and Schools
Agoura Hills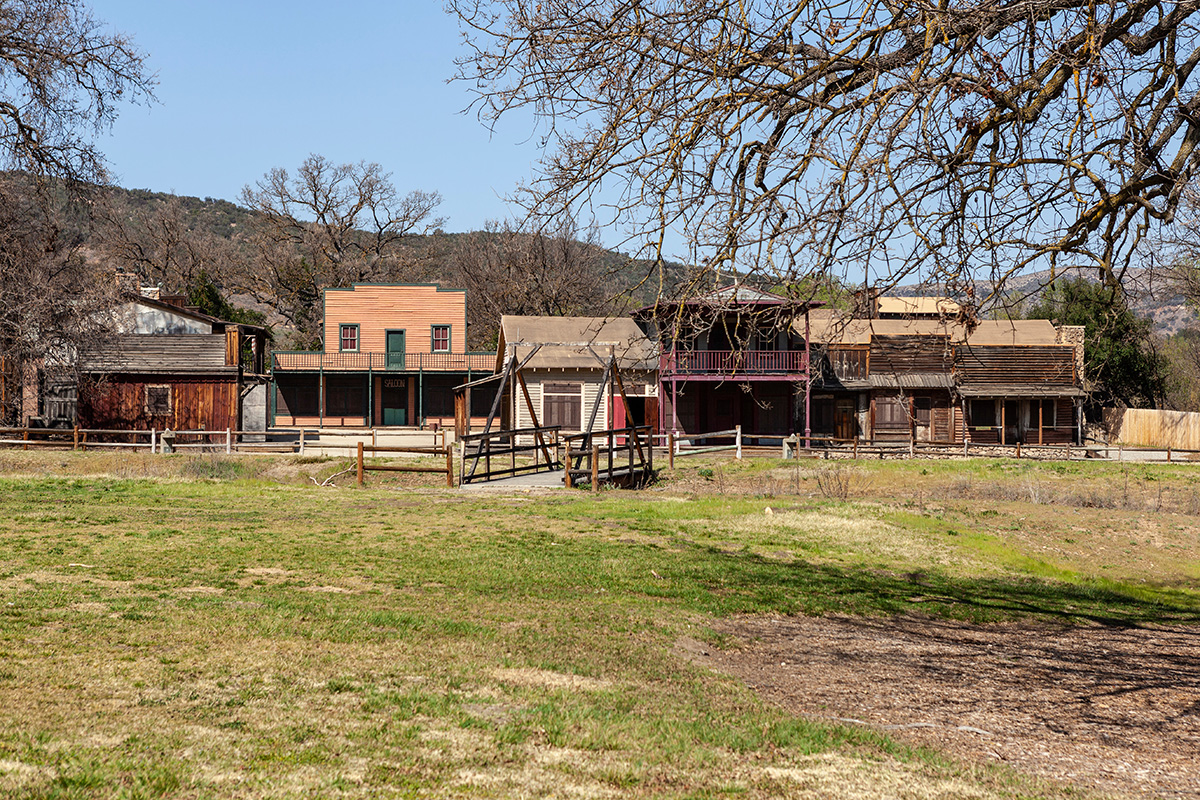 Old historic movie sets owned by US National Park in the Santa Monica Mountains Recreation Area at the Paramount Ranch site near Los Angeles California. The buildings were destroyed in the 2018 Woolsey fire.
Agoura Hills, a city in Los Angeles County has a population of 20,330. It is located in the eastern Conejo Valley between the Simi Hills and the Santa Monica Mountains. The city is at the border of northwest Los Angeles County, and Ventura County to the north. Agoura Hills is about 30 miles northwest of downtown Los Angeles. It is located between Calabasas, Oak Park, and Westlake Village.
Area Schools
History
The Chumash Native Americans were in fact the first to settle the region around 10,000 years ago. The Chumash were a Native American people who lived in what is now Agoura Hills and the surrounding area for thousands of years. They were a hunter-gatherer society, and their diet consisted of fish, game, and wild plants. They also lived in villages, which were typically located near rivers or streams. The Chumash were skilled artisans, and they made a variety of objects, including baskets, pottery, and jewelry. They also had a rich culture, and they celebrated many festivals and ceremonies throughout the year. In the 18th century, the Chumash were forced to interact with Spanish settlers, who brought with them new diseases and customs. The Chumash population declined significantly during this time, and many of their villages were abandoned. Today, there are still a few Chumash people who live in Agoura Hills and the surrounding area. They are a part of the Santa Ynez Band of Chumash Indians, and they continue to practice their culture and traditions.
In about 1800,
Miguel Ortega was granted a Spanish grazing concession called Rancho Las Virgenes. However, the grant was abandoned after Ortega's death in 1810, and José Maria Dominguez was given Rancho Las Virgenes as a Mexican land grant in 1834. Maria Antonia Machado de Reyes purchased the rancho from Dominguez in 1845. Spanish Franciscan missionaries established El Camino Real in the late 18th century. In short this was a road that passed through what would later become Agoura Hills. In fact, the name "Agoura" is a misspelling of the last name of Pierre Agoure. Pierre was a local Basque man who had settled in the area in 1871.
By 1900,
Agoura Hills was being used as a popular stage stop for travelers along the Camino Real. In addition, Paramount Pictures owned
Paramount Ranch
in the area used for filming Westerns, which led to the community being briefly known as Picture City. For example, the 1953 film
Shane
was filmed in Agoura Hills. Agoura residents were required to choose a one-word name for their post office, and they chose Agoura, was subsequently a misspelling of the last name of Pierre Agoure. As a result, the city was officially incorporated in 1982, becoming the 83rd city in Los Angeles County. This was partly because of the rapid growth of the city in the late 1960s and 1970s, which was fueled by the construction of the Ventura Freeway section of U.S. Route 101. Which traverses through the city. The first housing tracts started in Agoura were Hillrise, Liberty Canyon, and Lake Lindero. These tracts quickly filled up with people. The new residents were attracted to the city's natural beauty and its proximity to Los Angeles. Agoura Hills residents banded together in 1978 to lobby Sacramento to widen the Kanan Bridge. This led to legislation being passed requiring the State Department of Transportation to award contracts for widening the Kanan Road bridge overpass, over the Ventura Freeway, from two lanes to four lanes. The 1980s was indeed a period of tremendous growth, with large land areas being subdivided into housing tracts and a great wave of migration of people into the city. As a result, the downtown area was filled with shops and restaurants, and the city became a popular destination for tourists and businesses alike.
Explore Homes in this Area
Agoura Hills
We represent several of the most beautiful and sought after communities in Southern California.  With over 20 years of experience in Real Estate, we can help you buy or sell your home in any of the following locations:
Click on any of the links below to find out more about the City/Community(s) you are interested in.