Top Westlake Village Realtors – Carie & Kevin Webber
Top Westlake Village Realtors Kevin & Carie are Your Trusted Partners in Finding Your Dream Home
When it comes to navigating the real estate market having top Westlake Village Realtors Kevin & Carie Webber by your side can make all the difference. Carie & Kevin are Ramsey Trusted in Westlake Village, California. Explore the key qualities that make them trusted partners in the home-buying process.
Local Market Expertise:

As Realtors in Westlake Village both Kevin and Carie possess in-depth knowledge of the local real estate market. They are well-versed in current trends, pricing, and neighborhood dynamics. Whether you're a first-time homebuyer or a seasoned investor, The Webber Estates Team guides and advises on the best neighborhoods, property values, and market conditions, to help you make informed decisions. 

Extensive Network and Access to Listings:

Moreover, The Webber Team has access to an extensive network of industry professionals, including other real estate agents, lenders, inspectors, and contractors. This network gives our team an advantage when it comes to finding potential properties that match your criteria in Westlake Village. Furthermore, Kevin and Carie Webber are privy to exclusive listings and off-market opportunities, ensuring that you have access to a wider range of properties that may not be available to the general public. 

Personalized Guidance and Support:

Buying a home can be a complex and overwhelming process. However, as Top Realtors in Westlake Village The Webber Team provides personalized guidance and support throughout every step of the transaction. At Webber Estates we will take the time to understand your specific needs, preferences, and budget. Consequently, we tailor our search and recommendations accordingly. From arranging property viewings to negotiating offers and handling paperwork, we act as your trusted advocates, working in your best interest at all times. 

Skilled Negotiators:

Kevin and Carie are experts at negotiation. They have experience navigating the intricacies of real estate deals and can negotiate on your behalf to secure the best possible terms and price. Whether it's negotiating repairs after inspections or navigating multiple offers in a competitive market, Kevin and Carie skillfully utilize their negotiation skills to ensure your interests are protected and your goals are met. 

Transaction Management and Paperwork:

The process of buying or selling a home involves a significant amount of paperwork and documentation. The Webber Team of top realtors in Westlake Village have a deep understanding of the legal and contractual aspects of real estate transactions and handle the paperwork with precision, ensuring that all documents are accurate, deadlines are met, and necessary disclosures are provided. Kevin and Carie save you time, reduce stress, and minimize the risk of costly mistakes. 

Continued Support:

Kevin and Carie continue to be a valuable resource after the transaction is complete. They can provide recommendations for reputable contractors, home maintenance services, and local amenities. As top Westlake Village Realtors, The Webber Team is invested in building long-term relationships with clients. Webber Estates' commitment to your satisfaction extends beyond the closing of the deal.
Accordingly, as top Westlake Village Realtors, The Webber Estates Team are trusted partners who bring expertise, market knowledge, and personalized guidance to the home-buying process. Our real estate agents help individuals and families find their dream homes in this desirable community. By choosing reputable top Westlake Village Realtors, you can navigate the area real estate market with confidence, knowing that you have a trusted partner by your side every step of the way.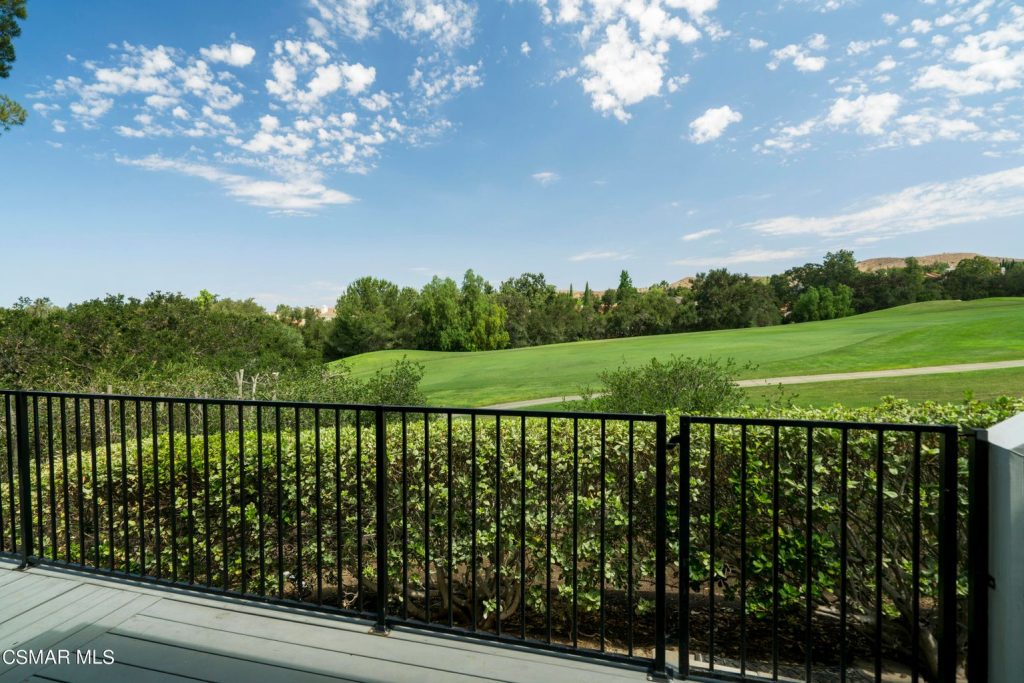 Demographics and Schools
Westlake Village
Westlake Village, California, is a picturesque city located in the southeastern part of Ventura County. Nestled in the Conejo Valley between the Santa Monica Mountains and the Simi Hills, Westlake Village is known for its natural beauty, upscale neighborhoods, and a strong sense of community. Here are some key aspects that define Westlake Village:
Residential Charm:

Westlake Village features an array of beautiful residential neighborhoods, ranging from gated communities with luxurious estates to cozy suburban enclaves. The city offers a mix of housing options, including single-family homes, townhouses, and apartments, catering to various preferences and lifestyles. Many neighborhoods showcase well-maintained streets, lush landscaping, and a serene ambiance that adds to the overall appeal.

Scenic Surroundings:

The city's breathtaking surroundings are one of its standout features. Westlake Village is surrounded by stunning natural landscapes, including rolling hills, picturesque lakes, and scenic hiking trails. The presence of Westlake Lake and Lake Sherwood adds to the area's beauty and offers opportunities for water-based activities such as boating and fishing. The Santa Monica Mountains National Recreation Area is also within close proximity, providing outdoor enthusiasts with ample opportunities for hiking, mountain biking, and exploring nature.

Excellent Education:

Residents of Westlake Village have access to top-quality educational institutions. The city is served by the acclaimed Conejo Valley Unified School District, which includes highly rated public schools at the elementary, middle, and high school levels. There are also prestigious private schools in the area, ensuring families have diverse options for their children's education.

Vibrant Community Life:

Westlake Village has a strong sense of community therefore offering a variety of events and activities throughout the year. The city hosts a Farmers Market where locals can indulge in fresh produce, artisanal products, and live entertainment. Additionally, community festivals, concerts, and cultural events bring residents together further fostering a vibrant social atmosphere.

Shopping and Dining:

Westlake Village provides an array of shopping and dining experiences. The city is home to the upscale shopping destinations of The Promenade at Westlake and The Shoppes at Westlake Village, consequently a mix of high-end boutiques, specialty stores, and popular dining options are available. Residents can enjoy a range of cuisines, from local eateries to fine dining establishments, ensuring there's something to satisfy every palate.

Convenient Location:

Westlake Village is situated in close proximity to major freeways, including the 101 and 23. Westlake Village offers convenient access to nearby cities such as Thousand Oaks, Simi Valley, and additionally  Agoura Hills. The city's location therefore makes it an attractive choice for commuters working in different parts of Ventura County in addition to neighboring Los Angeles County.
In conclusion, Westlake Village combines natural beauty, a strong community spirit, excellent schools, and convenient amenities consequently creating an idyllic living environment. With its upscale neighborhoods, picturesque surroundings, and a range of recreational opportunities, Westlake Village continues to be a highly desirable destination for residents seeking a high quality of life in Southern California.
Area Schools

Information source: Wikipedia
Explore Homes in this Area
Westlake Village
We represent several of the most beautiful and sought after communities in Southern California.  With over 20 years of experience in Real Estate, we can help you buy or sell your home in any of the following locations:
Click on any of the links below to find out more about the City/Community(s) you are interested in.